Phil Stover serves the community in so many ways! Keep up with current events here.
---
October 3, 2020
Governor Andy Beshear grants Dr. Phil Stover a Kentucky Colonel Commission
Dr. Phillip Stover, of Louisburg NC, was taken by surprise today when he learned that Governor Andy Beshear had granted him a Kentucky Colonel commission. Dr. Stover's family and friends gathered outdoors at his clinic (Louisburg Family Practice & Pain Management) to inform him of the award and celebrate this remarkable achievement.
KY State Senator Robin Webb, upon learning of Dr. Stover's many contributions to society, nominated him for the Kentucky Colonel commission in recognition of his many years of public service and numerous humanitarian efforts.
Dr. Stover is in good company in receiving this commission, as the list of those who have received it previously include former Presidents Lyndon B. Johnson and Ronald Reagan. The commission is also held by outstanding citizens in all walks of life.
When asked what he will do next as follow-up to an already impressive career, Dr. Stover answered that he hopes to expand his life of public service through election into public office because "I see the need to change things in this state and the country. I am sickened by the hatred and bigotry that we see on a daily basis." He is currently a candidate for the North Carolina House seat, District 7 (Franklin and southern Nash Counties.)
This story was published in the Wake Weekly and can be viewed here
The Press Release is available here (downloadable pdf):
Kentucky Colonel Press Release
About the Kentucky Colonel Commission
The Kentucky Colonel Commission celebrates the ideal that we all can live in the service of those around us, be they in the local community or the global community. It is the highest title of honor granted by the Commonwealth of Kentucky. The Kentucky governor and the secretary of state give commissions for Kentucky Colonels to individuals in recognition of noteworthy accomplishments, remarkable deeds, and outstanding service to a community, state, or the nation.
The following is a video of Dr. Stover's remarks immediately after receiving the award.
---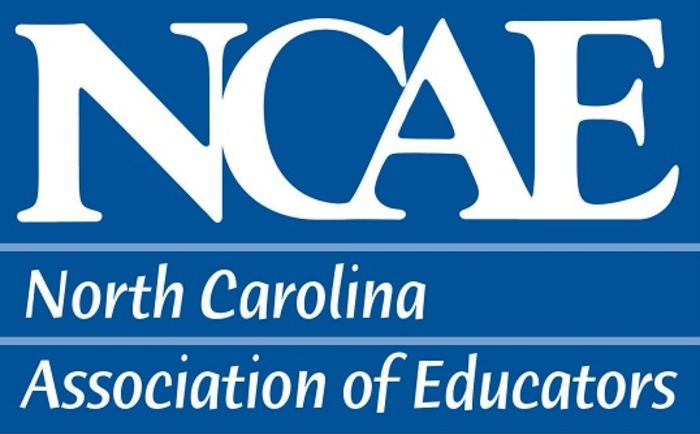 September 4, 2020
Dr. Phil Stover receives the Endorsement of Educators for NC House District 7
Educators have endorsed Dr. Phil Stover for the NC House District 7 legislative seat in the North Carolina General Assembly. He would represent citizens in Franklin County and part of Nash County.
Issues important to Dr. Stover include education, high-quality healthcare, systemic racism, and economic development. "Public education is the bedrock of our democracy," Dr. Stover said. "Our educational system has been failing our children, and that must stop!"
A life-long public servant and healthcare advocate, Dr, Stover is a primary care physician, a veteran, and a champion for improving basic services for all North Carolina residents. "Educators have chosen to endorse Phil because of his steadfast commitment to public education for North Carolina's students," said NCAE President Tamika Walker Kelly. "He will ensure every student has access to high-quality public education in the communities he will serve."
The Press Release is available here (downloadable pdf):
About the North Carolina Association of Educators
NCAE is the state's largest education advocacy organization for public school employees and represents active, retired, and student members.
---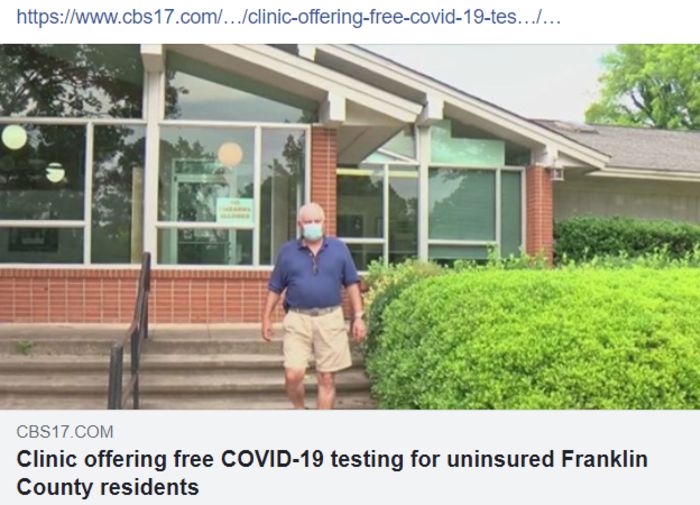 May 23, 2020
Free Covid-19 testing for uninsured patients in Franklin County
Dr. Phil Stover has announced that Franklin County Partners in Health is the first free clinic in North Carolina to request authorization to perform free testing for uninsured patients.
The clinic will soon be in a position to offer "free" COVID-19 evaluations and testing for uninsured patients. The clinic has ordered test kits from the state lab which should arrive within days.
In addition, Dr. Stover has received approval from the Federal Government to see uninsured patients free of charge in his practice, Louisburg Family Practice and Pain Management, for Covid 19 evaluations.
Patients who are concerned they may have been exposed to Covid 19 may schedule appointments with either the clinic or practice.
The cbs17.com story can be viewed here
The Franklin Times story can be viewed here
For more detail, see the Press Release (downloadable pdf):
About Franklin County Partners in Health
Franklin County Partners in Health is a charitable clinic established in 2018 in Franklin County. The clinic sees patients with chronic diseases who have no health insurance and live in Franklin County. It currently operates on Thursdays and charges $3-$5 for visits.
---