Meet Phil
Lifelong public servant and healthcare advocate running for NC House District 7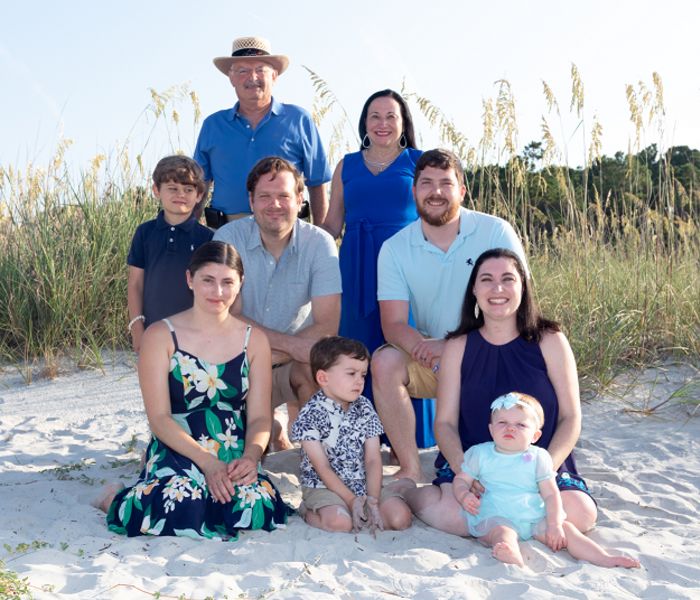 Most people know Phil Stover as a primary care physician who came to Franklin County 38 years ago to serve in an area of medical need and who has cared for patients from Franklin and Nash County ever since - and they would be correct.
But there is much more to this man, and all of it speaks both to his character and to his dedication as a life-long public servant.
Learn more about Phil by clicking: Short Video or PDF
---
Phil is a devout Christian who has spent most of his adult life serving those around him. When asked why he has done this, he answers: "Because a Jewish carpenter asked me to do so. Or more correctly, commanded me to do so." As an active member of the Louisburg United Methodist Church, Phil has led numerous committees involved in both mission work and the life of the church community.
He has served those in need both locally and throughout North Carolina, elsewhere in the US and internationally, including 14 overseas missions (e.g. Venezuela, Guyana), to provide both construction and medical services thereby giving life to the command: "Share with the Lord's people who are in need."
---
Phil is a dedicated husband and father who has said: "My greatest success in life is sustaining a 45-year marriage. A wise person once said the greatest gift a man can give to his children is to 'love their Mother'. I feel certain my daughters would say that I have been successful."
---
To his patients, Phil is a compassionate healthcare provider who was there when others turned them away. In addition to Family Practice, Phil has chosen to specialize in two especially challenging and much-needed areas of service: opioid addiction management and care for those who suffer from chronic pain. His professional experience includes:
Franklin County Volunteers in Medicine, a free clinic that was active in Franklin County from 2004 to 2018
Franklin County Partners in Health, a low-cost charitable clinic open since the closing of the free clinic
Louisburg Family Practice and Pain Management, Phil's current practice
Hospice Medical Director, 1992 to 2015
Senior Aviation Medical Examiner for the Federal Aviation Administration (FAA)
---
Phil is a veteran who served 6 years as a medic in the Army Reserve. Today, he is a Captain in the Civil Air Patrol. As an active pilot, he flies training missions for the Army and the Air Force, including sponsored search and rescue and photo reconnaissance missions. He also introduces cadets to the world of aviation through orientation flights, and he serves as Safety Officer for his squadron based at the airport in Franklin County.
---
Phil is a champion for improving basic services for all NC residents, including:
Healthcare, starting with Medicaid expansion
Strengthening NC public schools
Rural economic development (e.g. broadband)
Equal justice under the law (no discrimination)
---
Phil has been an effective public servant for over 20 years at both state and county levels in many roles, including:
Acting Medical Director, NC Division of Prisons
Medical Director, Franklin County Volunteers in Medicine and Warren County Free Clinic
Member of the Franklin County Committee of 100
Co-author of the Franklin County Strategic Plan
Vice-Chair of the Franklin County Airport Advisory Committee
Mission pilot in the Civil Air Patrol
---
Phil is a champion for victims of natural disasters in NC. He has helped with recovery efforts for nearly every hurricane that has struck the state in the past 25 years, most recently traveling to Ocracoke and Whiteville in the past year to assist in rebuilding what was lost.
---
Phil has been an avid hunter who spent countless hours learning, as a boy from his father, how to hunt ethically and respect and use firearms safely.
---
Phil believes that we are placed on this earth to create good in the world, doing what we can to improve the lot of those around us.
It is in this spirit that he has chosen to run for office as your Representative.
Please give Phil your support.
Phil Stover - NC House District 7